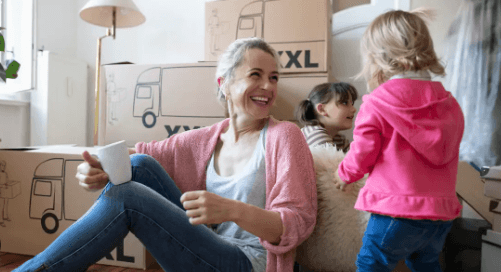 Moving to a new home can be an exciting but challenging experience. One of the biggest tasks that you may face is downsizing your belongings before the move. Whether you're moving to a smaller space or simply want to declutter, downsizing can help you streamline your life and make the transition smoother. In this article, we will provide you with a step-by-step guide on how to downsize your home or office before a move.
Assess Your Current Space
Before you start downsizing, it's essential to assess your current space and determine what items you can realistically take with you. This is especially important if you're moving to a smaller office or a workspace with limited storage. Take the time to measure the new space and identify any specific restrictions or requirements.
Create a Plan & Timeline
To ensure a successful downsizing process, create a plan and timeline. Set a realistic deadline for when you want to complete the downsizing process. Breaking the task into smaller steps will make it more manageable and less overwhelming. Create a checklist of the areas or rooms you want to tackle first, giving priority to your office space.
Sort & Categorize Items
Start the downsizing process by sorting and categorizing your belongings. Create three categories: keep, donate/sell, and discard. As you go through each item, ask yourself whether you use it regularly and if it holds sentimental value. Be honest with yourself and avoid keeping items "just in case."
Take Inventory of Office Supplies
For office moving, take inventory of your office supplies. This includes items such as pens, papers, stationery, and equipment like printers, scanners, or furniture. Assess each item and determine if you still need it for your new office space. Consider the size and functionality of each piece and how it fits into your downsizing goals.
Digitize Documents and Files
One effective way to downsize your office space is by digitizing documents and files. Scan important papers, contracts, and receipts to store them digitally. Invest in cloud storage or external hard drives to ensure your digital files are secure and easily accessible. By going paperless, you can reduce the amount of physical clutter and create a more efficient office setup.
Declutter Your Desk and Shelves
Clearing out your desk and shelves is another crucial step in downsizing your office. Start by removing all items and only put back the essentials. Sort through paperwork and file or discard unnecessary documents. Keep only the books, reference materials, or decorative items that truly add value to your workspace.
Evaluate Furniture & Equipment
When downsizing your office, carefully evaluate your furniture and equipment. Determine if you need all the desks, chairs, cabinets, or filing systems you currently have. Consider the size and functionality of each piece and how it will fit into your new office space. If necessary, sell or donate items that won't be needed in your new setup.
Sell or Donate Unwanted Items
As you declutter and downsize your office, you'll likely come across items that you no longer need or want. Consider selling these items through online platforms, local classifieds, or hosting a yard sale. Alternatively, donate them to charities or nonprofit organizations. Not only will this help you free up space, but it will also benefit others in need.
Organize & Label
Before you start packing, make sure to organize and label your belongings. Use clear bins, boxes, or storage containers to keep similar items together. Label each container with its contents and indicate which room it belongs to. This will make the unpacking process much easier and more efficient once you reach your new office.
Stay Disciplined and Stay on Track
Downsizing can be emotionally challenging, as downsizing can be emotionally challenging, as you may have attachments to certain items or find it difficult to let go of things. However, it's important to stay disciplined and stay on track with your downsizing goals. Remind yourself of the benefits of downsizing, such as a more organized and manageable space.
Seek Help & Support
Don't be afraid to seek help and support during the downsizing process. Enlist the assistance of friends, family members, or professional organizers who can provide guidance and help you make decisions. Having an objective perspective can make it easier to let go of unnecessary items and streamline your belongings.
Properly Dispose of Unwanted Items
Ensure that you properly dispose of unwanted items that cannot be sold or donated. Research local recycling centers, hazardous waste disposal facilities, or electronic waste recycling options to responsibly dispose of items that may pose an environmental risk. By doing so, you contribute to a sustainable and eco-friendly downsizing process.
Pack Strategically
When it's time to pack your belongings, pack strategically to maximize space and ensure efficient unpacking. Use smaller boxes for heavier items and larger boxes for lighter ones. Wrap fragile items carefully and label them as fragile. Place essential items that you'll need immediately upon arrival in a separate box or bag for easy access.
Create a New Organization System
As you move into your new office, take the opportunity to create a new organization system that will help you maintain a clutter-free and efficient workspace. Consider investing in storage solutions, such as shelving units, file organizers, or drawer dividers, to keep items neat and accessible. Establish a routine for tidying up and maintaining your new space.
Embrace Minimalism and Mindful Consumption
Downsizing your home and office is an excellent opportunity to embrace minimalism and practice mindful consumption. Before acquiring new items, carefully consider if they align with your needs and if they will add value to your space. Avoid unnecessary purchases and focus on quality over quantity. By adopting a minimalist mindset, you can prevent future clutter and maintain a streamlined environment.
Conclusion
Downsizing your home or office before a move can be a transformative process. By following these steps and staying focused on your downsizing goals, you can successfully declutter and create a more organized and efficient space. Remember, downsizing is not just about letting go of physical items, but also about embracing a simpler and more intentional lifestyle. With proper planning, support, and a positive mindset, you can make your move smoother and enjoy the benefits of a downsized space.